Week Two Tori's pups arrived July 15. 10 puppies, 2 girls and 8 boys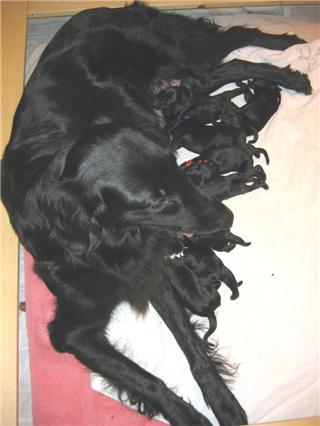 May we present The Girls:
Miss Pink & Miss Purple
And the "Boys Of Summer":
Mr. Dark Blue, Mr. Yellow, Mr. Rainbow, Mr. Red,
Mr. White, Mr. Orange, Mr. Light Blue & Mr. Green
Tori and the weeones are all doing well.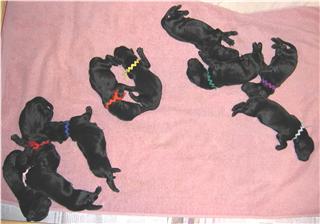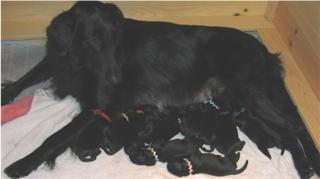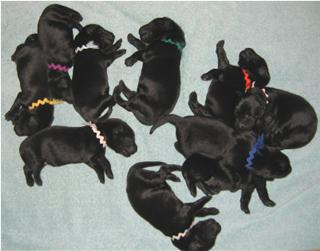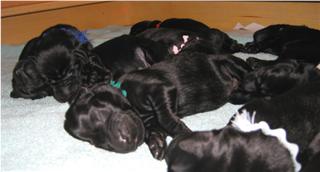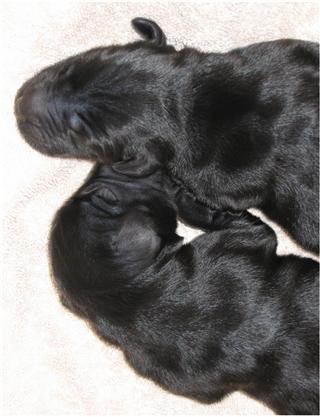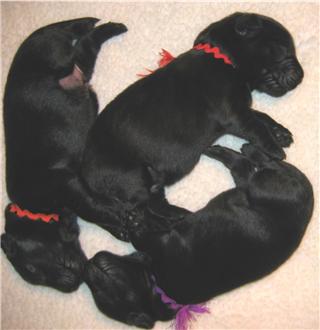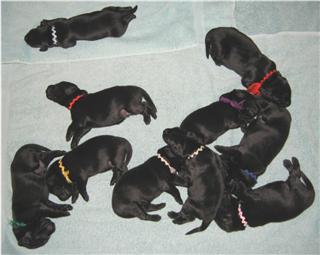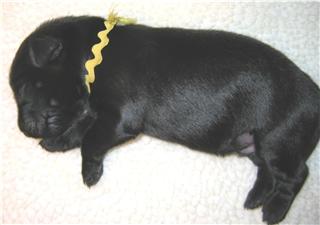 We are growing! These photos taken 7-21-05